Joseph "Yost" Miller (1748-1811) b. Palatinate, Germany; r. Berks & Ephrata, Lancaster Cos., PA & Stoneycreek & Quemahoning Twps., Somerset Co., PA  (son of Joseph & Maria Sharp Miller, Sr.; Farmer, sawyer, JP-1777) Used "Yost" within family, on tombstone, and enlistment records but "Joseph" in Somerset Co. records and will.
-Emigration: 1754, on the Barclay, via Rotterdam to Philadelphia
-Military: Revolutionary War service at Brandywine & Germantown, originally from Ephrata, Lancaster County, 1776; Philadelphia Co. Militia, Capt. Benjamin Weiser, 1777-1785; Four separate enlistments; Rank-Sgt.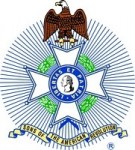 -Moved to Quemahoning Twp., Somerset Co. (then Stonycreek Twp., Bedford Co.), 1782
–Burial: Friedline-Miller Cemetery, Barnhart Farm, Coleman's Station, Somerset Co., PA (GPS 40.06453,-78.96352)
Anna Maria Catharina Long/Lang (1748-1829) b. Longswamp, Berks Co., PA; r. Somerset Co. (Daughter of Jacob & Anna Catharina Burger Long; Homemaker)
-Burial: with son John at Friedens Lutheran Cemetery, Friedens, Somerset Co., PA, probably because of death 37 years after Yost and/or new affiliation with Friedens Lutheran
Religious affiliation: German Lutheran
Wedding: abt. 1770, Berks or Lancaster Co.
Children: persons, dates, & order unclear
Joseph A. (1781-1860) b. Berks Co.; r. Somerset Co. (m. Mary Anna Shaffer; Farmer; our line)
-Buried: Boyt Cemetery, Somerset Co., PA
Barbara (1784/87-1847) b & r Quemahoning Twp., Somerset Co. (m. George Lohr)
Catherine (1772/86-1825/35) (m. Philip Ogline)
Elizabeth (1770/85-   ) (m. Peter Lenhart)
Susanna (1773-1837) r. Somerset Twp. (m. Adam Berkey)
John (1781/84-1853) r. Somerset Twp. (never married and lived among his brothers and sisters)
-burial: Friedens Lutheran Cemetery
Peter (1776/83-1821/47) b. Somerset Co.; r. New Rumlet, Harrison and/or Dark County, OH (m. Catherine Cobaugh and/or Rebecca Margaret Waggerman; Farmer)
Christina (1777-1823)  (m. John H. Mostoller) one source says she was born in Berks Co., the oldest child
Note: Some sources include a Jacob, a Noah, a Samuel (1775-1837), an Adam (1775- ), and a Mary (1803-1837). Perhaps some died in infancy, but no doubt others are from another family.
Documentation:
Equick notes. NI012354. 6 August 2015.
Http://freepages.genealogy.rootsweb.ancestry.com/%7Equick/notes.not006.html
"Yost & Maria Miller." FindaGrave.com. 3 October 2018
Jan Markle Hoth. E-mail. 23 May 2011
Various Public Member Family Trees, Federal Censuses, and other documents. Ancestry.com
William E. Miller. E-mail. 19 Feb. 2013
William H. Miller and John S. Miller. A Brief History of Yost (Joseph) Miller and Jeremiah Miller and Their Descendants. Johnstown, PA: Benshoff Printing Company, 1920
RETURN TO OUR MILLER FAMILY TREE
RETURN TO OUR LONG/LANG FAMILY TREE
Last revised: 10/3/18