Transcription, Introduction & Comments
by
Larry Pearce
7/13/03
Part I: Harry Arrives at Camp
Part II: Influenza Strikes Harry
Part IV: Home for Christmas?
Letter number three from Harry Hill to his sister Bessie Pearce was written about five weeks after the last. Harry is recovered from the devastating flu that killed several in camp and millions around the world. But he tells his sister that another letter from his other sister, Hazel, reported that another sister, Myra, and brother, Charles, were sick. I'm happy to report that they both recovered.
The gist of this letter concerns his trip to Chattanooga, about 12 miles from his camp just over the Georgia-Tennessee line. The bus trip cost $1.00, a real bargain, according to Harry. Having been to Lookout Mountain, I know that the farm boy from Western Pennsylvania must have been thrilled. The view from the top of the inclined plane overlooking the winding river and busy industrial city below is spectacular.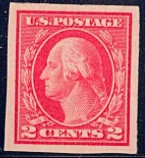 Harry's small envelope contains two stamps, a green one-cent and a pink two-cent. Both contain the bust of George Washington. This time they are cancelled with the words "Forrest Branch," referring to Harry's Army base, apparently named after the colorful Governor of Indiana. Again, the letter is postmarked "Chattanooga," one day after it was written. It is a large single sheet, two sides. Along the top of the first side, above the words "Camp Forrest, Ga, and the day and date Sun. Nov. 24th, 1918, is the question, "Do you know any of these fellows." [Notice that Harry never uses as question mark to end a question.] This is a sign of things to come as he writes:
Dear Sister,
I will try and write you a few lines this afternoon. I was at church at the Y[MCA] this morning and enjoyed very much. I haven't been to church since I came here on account of them not having it very often on account of the flu.

We moved this week or 53 of the 6th Co[mpany] did. I am in Co. A, the 125th Eng[ineers]. We are only about five minutes walk from the old 6th Co.

I got a letter from Hazel this week. She said Myra and Chas. Were sick. I hope they are better by this time.

It was our Companys turn to put on the guard last nite, but I was lucky enough to miss being put on.

I was at Chattanooga last Sun. I went up to Lookout Mountain, which is near Chattanooga. It is about 12 miles to Chattanooga, good road all the way. It cost $1 for the roundtrip in the bus. It is certainly worth all it costs just to go up on the Lookout. That was the first time I have been away from camp all day since I came here. They have only been issuing passes fro about three weeks. We have to have a pass to go to any of the towns.

I am in a permanent Co. now and will likely be in it till are discharged. That all the fellows talk about these days is when we are going [home]. We hear something different every time anyone goes out and comes in again.

Did your preacher turn out to be as good as his name. There is a concert at the Y. a 4 P.M. which want to hear. There is one Pfeiffri [?] boys from Ingomar here. He sleeps right along side of me. He had a team on when they recapped the road passed our place. How are you and all the rest. I suppose Wesley hasn't anything to do these days but sit by the fire. I suppose you have your turkey about fattened for Thanksgiving. We have been getting pretty good eats the last while back. I hope this finds you all well as it leaves me.

[signed] Your Brother Harry Hill
The importance of the Young Men's Christian Association (YMCA) is emphasized in Harry's letter as it was in Raymond Campbell's, which we alluded to in Letter One. [See "Great Uncle Ray's World War I Diary."] Not only did the organization provide regular church services in camp, but it held concerts and provided other entertainment. The men could purchase food and other supplies that might not be available in the mess or PX.
Harry seems excited to run into another young man from back home. Though I couldn't make out his last name, I know he's from Ingomar, a small town across Pine Creek from the Hill and Pearce farms. Harry remembers him and his horses from the days when the road was resurfaced past the farm.
He closes with a bit of good humor, supposing the Bessie's husband Wesley "hasn't anything to do these days but sit by the fire." Even though the crops are in and the weather's bound to change around Thanksgiving, no doubt Wesley had plenty to do with the milk cows and the family mill.
Harry's final letter, "Part IV: Home for Christmas?", is rather short, but it provides an interesting overview of life in camp, from eating ice cream to his hope of being home for Christmas.
Return to Part I: Harry Arrives at Camp
Return to Part II: Influenza Strikes Harry
Last revised 4/27/20