by
Larry Pearce
3/31/21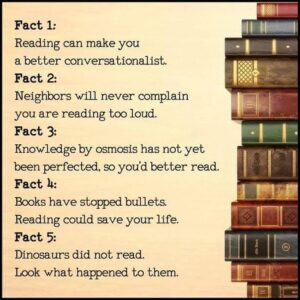 How often do you sit down with a good book? If you're like me, next to factual genealogical accounts, you crave historical fiction where you can be both entertained and informed. Perhaps like me, also, you do much of your reading NOT sitting down, but rather lying in bed or a recliner. While I am constantly trying to incorporate my reading and research into my E-gen narratives, usually I can only mention sources in passing. So, as a new category of articles, I am including short book reviews. Actually, these were a part of my first E-gens twenty years ago on another platform, when I first started to post, but somehow got lost in the shuffle to "GoDaddy" and "WordPress." These will just be a standard alphabetic bibliographic listing, beginning with the date posted (in parenthesis). As appropriate and available, I will include links to longer articles where I can go into some depth on a particular author's work, whether fiction or non-fiction, and how it relates to our families' histories. Again, the common thread will be the ties to one or more of our families' origins and experience. My primary interest is more historical than literary, and I will  try to make as many connections as possible to these families and the actual events that were happening as they settled Western Pennsylvania. My reviews will be linked to appropriate individual family pages elsewhere on E-gen.  If you have titles for me to consider, please write to me. Your comments on these books are always welcome. First, look for color coding for a particular family and/or associated families. Second, after photos of books, you'll see authors/titles/subjects numbered 1 to 4. To read a commercial review, simply click on the title in line 1 or for my review click on line 4 below.
Locating general families by color coding:
GREEN – PEARCE & associated families (generally from the United Kingdom)
RED – GRAY & associated families (generally from Scotland & Northern Ireland)
GOLD – MILLER & associated families (generally from Germany)
BLUE – KRAUSE & associated families (generally from Switzerland & Prussia)
BLACK or DARKER BLUE – of GENERAL INTEREST
1. (Added) Author. Title. Publisher, year.
2. (Period covered) Subject
3. Families/Ethnic origins
4. Synopsis of Book in E-gen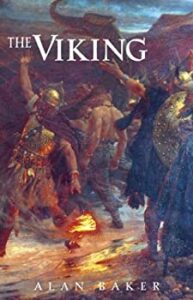 1. (4/7/21) Baker, Alan. The Viking. Hoboken, NJ. John Wiley & Sons, 2004
2. (300 years of history) Chronicles of the Norsemen in the British Isles
3. Norris, Anderson, and more of our transplanted families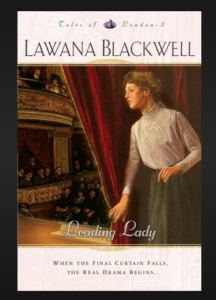 1. (9/7/23) Lawana Blackwell. Leading Lady. Bloomington, MN. Bethany House, 2004
2. (Late 19th century) from Tales of London, the theater district
3. Three siblings from the Pearce family share the stage of romance and intrigue
4. The Pearces of Blackwell's novel, Leading Lady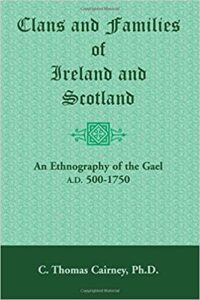 1. (4/7/21) Cairney, C. Thomas. Clans & Families of Ireland & Scotland: An Ethnography of the Gael. Westminster, MD, 2000.
2. (500-1750) Complete history of our Gaelic families
3. Gray, Hill, Lee, Campbell, and other of our families from the Isles

1. (4/7/21) Chambers, Cassie. Hill Women:Finding Family & A Way Forward. New York: Ballentine, 2020.
2. (1900-2015) Real-life account of lives in Kentucky Appalachia
3. Could easily have been written about Northern Appalachia & Western PA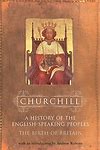 1. (3/31/21) Churchill, Winston. A History of the English Speaking Peoples. Barnes & Noble. New York, 1993. (4 volumes)
2. (Pre-history to 1900) British subjects in UK & English-speaking countries
3. See all Pearce-associated families in bar
4. Family Names, Places & Situations in Churchhill's Famous Historical Anthology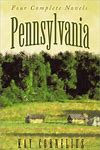 1. (3/31/21) Cornelius, Kay. Pennsylvania. Uhrichville, OH: Barbour Books, 1994. (4 novels)
2. (1739-1850) About the emigration and settlement of Scotch-Irish, English, and German in PA
3. Gray, Campbell, Norris, Pearce, Miller and all our pioneer families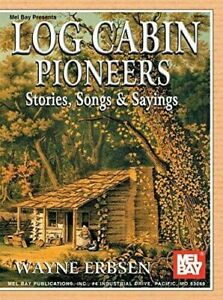 1. (3/31/21) Erbsen, Wayne. Log Cabin Pioneers: Stories, Songs & Sayings. Asheville, NC: Native Ground Music, 2001.
2. (1750-present) History of  Scotch-Irish culture in Southern Appalachia
3. All our families, who settled Western PA in the 18th and 19th centuries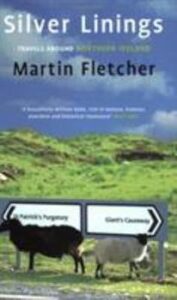 1. (4/7/21) Fletcher, Martin. Silver Linings: Travels Around Northern Ireland. London: Little, Brown,  Co., 2000.
2. (Ulster through 1997) History of our Scots-Irish culture in Northern Ireland
3. Gray, Campbell, and all associated families who emigrated to America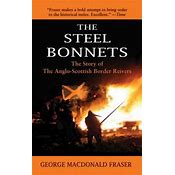 1.(4/7/21) Fraser, George MacDonald. The Steel Bonnets: The Story of the Anglo-Scottish Border Reivers. Canada: Skyhorse Publishing, 2008.
2. (1286-1603) "Reivers" were raiders who cleaned up after the defeat of enemies of both side of the Scottish & English border, every shifting.
3. Unfortunately, our early Grays were "Reivers," according to MacDonald
4. Yes, Our Grays were "Border Reivers": A Brief Synopsis of Frazer's The Steel Bonnets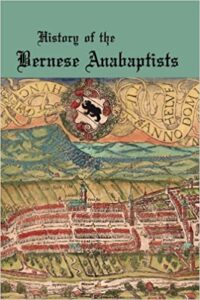 1. (4/7/21) Gingerich, John, trans., Joseph Stoll, ed. History of the Bernese Anabaptists. LaGrange, IN: Pathway Publishers, 2010.
2. (1500-1750) The story of the Swiss-German Amish-Mennonite who came to America
3. Dozens of Amish-Mennonite names from our family history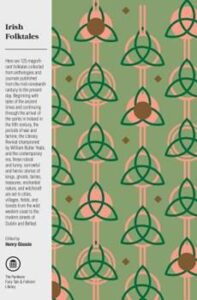 1. (4/7/21) Glassie, Henry, ed. Irish Folktales. New York: Pantheon Books, 1985.
2. (All periods) A collection of poems, stories, history, and faith
3. Patrick, Burns, Moore, and many more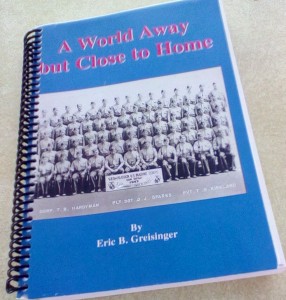 1. (4/15/21) Greisinger, Eric. A World Away but Close to Home: Somerset County, PA & World War II, Carrie Blough, ed. Somerset, PA: Historical & Genealogical Society of Somerset County, 2022.
2. (1941-1945) Personal stories of those who fought in WW II from Somerset Co.
3. Richard O. Miller and several relatives
4. "Excerpts: Greisinger's A World Away but Close to Home" – plus commentary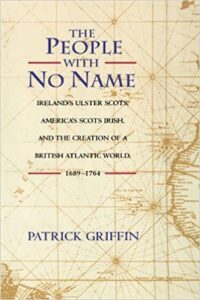 1. (4/7/21) Griffin, Patrick. The People with No Name. London: Princeton University Press, 2001
2. (1689-1764) The transformation of Ulster society in the Wake
3. Hill, Allison, Anderson, Campbell, Browne and more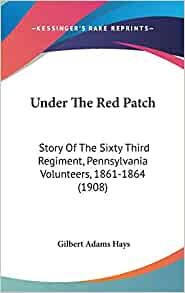 1. (4/15/21) Hays, Gilbert Adams. Under the Red Patch: The Story of the 63rd Regiment, PA Volunteers, 1861-1864. Pittsburgh: 63rd PA Volunteers Regimental Assoc., 1908.
2. (1861-1864) Story of one U.S. Army unit during the American Civil War
3. My Great-great grandfather William S. and Great-grandfather Robert P. and Uncle Samuel A. Gray
4. Commentary & more in "Our Grays in the Civil War"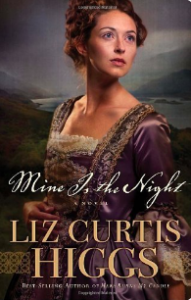 1. (9/7/23) Liz Curtis Higgs. Mine is the Night. Colorado Springs, CO, 2011.
2. (Mid-18th century) Selkirk and Edinburgh, Scotland
3. Scottish names, dialect (link), and customs
4. What our Jacobites must have faced after King George II won the throne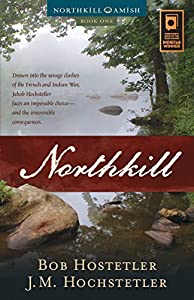 1. (4/7/21) Hostetler, Bob, and J.M. Hochstetler. Northkill Amish (bk.1). Elkhart, IN, 2017. Book 2 is entitled The Return.
2. (18th century) See also Sharp and Stutzman's tales of the Hochstetler Massacre
3. Berks Co. Amish names: Hochstetler, Miller, etc.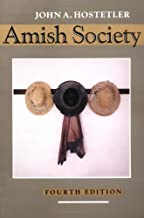 1. (3/31/21) Hostetler, John A. Amish Society. 4th ed. Baltimore: Johns Hopkins Press, 1980.
2. (Reformation to present) History and practices of Amish including local names and places
3. Lee, Speicher, and all Swiss-Germans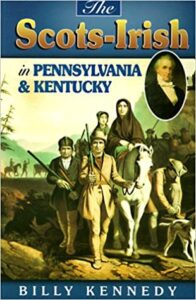 1.(4/7/21) Kennedy, Billy. The Scots-Irish in Pennsylvania & Kentucky. Greenville, SC: Emerald House, 1998.
2. (18th century) Photos, drawings, documents, & chronicles from the various frontiers
3. Anderson, Allison, Campbell, Gray, & more from the index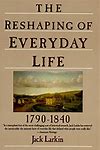 1. (3/31/21) Larkin, Jack. The Reshaping of Everyday Life: 1790-1840. New York: HarperPerennial, 1988.
2. (1790-1840) Lifestyles and customs of ordinary people in first half-century of USA
3. Most of our families had been settled here by this time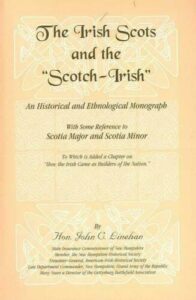 1. (4/7/21) Linehan, John. The Irish, Scots, & the "Scotch-Irish." Bowie, MD: Heritage Books, 1997.
2. (1612-1902) A history of a blended culture, King James I to American emigration
3. Gray, Campbell, Leslie, Ross, and many other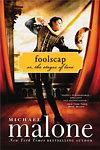 1. (3/31/21) Malone, Michael. Foolscap. Naperville, IL: Sourcebooks, 2002.
2. (1500-present) References to Wiltshire and Bourne, England
3. Pearce and the English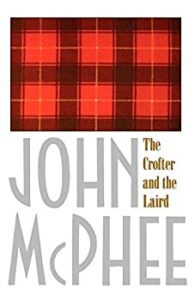 1. (4/7/21) McPhee, John. The Crofter & the Laird. New York: Noonday Press, 1979.
2. (Historic thru present day) Island 25 miles west of Scottish mainland in the Hebrides
3. An adventure in our family names, terms, and customs from Scotland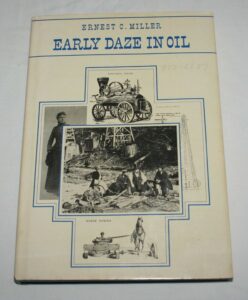 1. (4/8/22) Miller, Ernest C. Early Daze in Oil. Philadelphia: Dorrance, 1974.
2. (1850-1870) The good and bad with oil discovery & production in NW PA
3. No family names but imagine our Moon, Fleming, Cooper, etc. kin up there!
4. Synopsis forthcoming of this fascinating book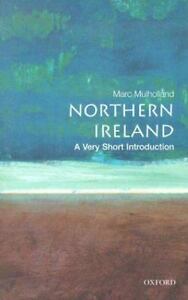 1. (4/7/21) Mulholland, Marc. Northern Ireland: A Very Short Introduction. Oxford: Oxford Press, 2004.
2. (1606-2000) A look at "The Troubles," the causes, & final solution
3. All of our Scots-Irish families: Gray, Campbell, Leslie, Hill, etc.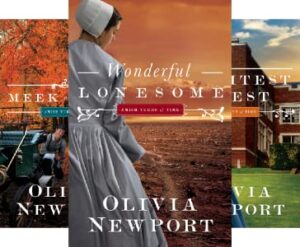 1. (4/7/21) Newport, Olivia. Amish Turns of Time. San Jose, CA:Shiloh Press, 2015. Trilogy (later five books in series) of short novels: Wonderful Lonesome, Meek & Mild, and Brightest & Best.
2. (19th & 20th centuries) Casselman Valley, Somerset Co.,, PA, & Garrett Co., MD
3. References to Amish Flag Run & Maple Glen Meetinghouses in Meek & Mild where our families worshiped, including Lee, Stutzman, etc. Names are fictitious but situations are real.
4. Romantic Historical Fiction about our Casselman Valley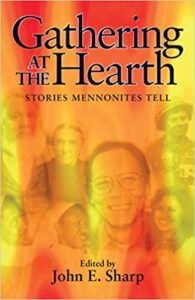 1. (4/7/21) Sharp, John, ed. Gathering at the Hearth: Stories Mennonites Tell. Harrisonburg, VA: Herald Press, 2001.
2. (18th – 20th centuries) Traditional stories from the Amish-Mennonites
3. Hochstetler, Miller, and all our Amish ancestors from Eastern Pennsylvania
4. Our Hannes "Indian John" Miller story from Chapter one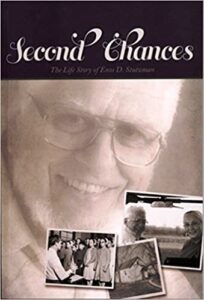 1. (4/7/21) Stutzman, Enos.  Second Chances:The Life Story of Enos Stutzman, Sugarcreek, OH: Carlisle Press, 2012.
2. (20th century) True-life story of the struggles of Enos, his wife, and children in Amish-Mennonite Ohio complete with photographs
3. The appendix contains biological connections in the community and poems by Enos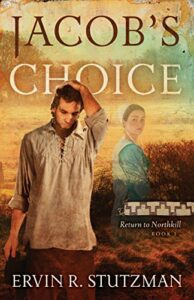 1. (4/7/21) Stutzman, Ervin. Return to Northkill. Harrisonburg, VA: Herald Press, 2014. Trilogy including Jacob's Choice, Joseph's Dilemma, and Christian's Hope
2. (18th century) Historical fiction from the Jacob Hochstetler family, Berks Co., PA
3. Many family names from our Pennsylvania Amish ancestors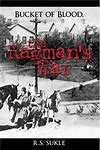 1. (3/31/21) Sukle, R.S. Bucket of Blood: The Ragman's War. New York: iUniverse, Inc., 2004.
2. (1927-28) Great coal miners' strike in West Deer Township, Allegheny Co., PA
3. Gray, Norris, Campbell, and all Scotch-Irish in Allegheny County, PA Western PA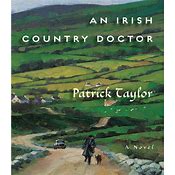 1. (4/7/21) Taylor, Patrick. An Irish Country Doctor. New York: Forge Books, 2007.
2. (20th century) Novel about the encounters in Northern Ireland by a family practitioner
3. Lots of Scots-Irish and Irish family names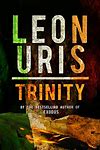 1. (4/17/21) Uris, Leon. Trinity: A Novel of Ireland. New York: Doubleday, 1976, and 1995 sequel, Redemption, ties-up many loose ends from the first novel.
2. (17th through 20th centuries) Story of three communities: Protestants, Catholics, & British
3. No recognizable names from our family, but many common Irish monikers
4. "Trinity: The Story of Northern Ireland, by Leon Uris" 
Last revised 9/7/23