posted 12/25/20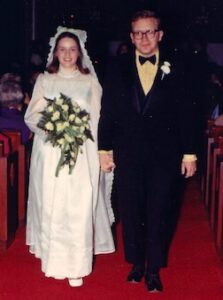 Daily American, Somerset, PA
12/19/20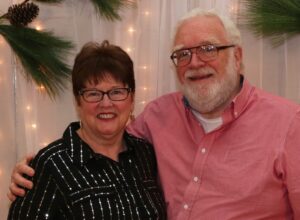 Tribune-Democrat, Johnstown, PA
12/26/20
A virtual celebration was held on November 28, 2020 for the 50th wedding anniversary of Larry and Susan (Miller) Pearce of Jenner Township, Somerset County. A registration book was posted to social media and contributions continue to be shared with family and friends. The couple was joined in holy matrimony on November 28, 1970, in St. David's Evangelical Lutheran Church, Davidsville. Both music education majors at Indiana University of PA, Susan was finishing her student teaching and Larry his Masters in Communication at Penn State at the time.
Since then Larry has worked at various levels in local broadcasting, taught in area colleges, and continues to serve as a Registered Representative in the financial industry. In addition to teaching private music lessons for many years, Susan retired as Choral Director for Bishop McCort High School. The couple has been fortunate to have traveled to 20 countries during their marriage. They have lived in the same house for the past 45 years, raising two children: daughter Dr. Annie Pearce, who now teaches Building Construction at VA Tech, and son Matthew, who is a Software Engineer with Allstate Insurance in Charlotte. Larry and Susan hope to return to service in church music once the pandemic is over.
A Portion of our Virtual Celebration
Add YOUR comments & congratulations here
Written comments and congratulations may also be made through
the end of 2021 at the bottom of the online Tribune-Democrat page. Thanks!
Last revised 1/12/21