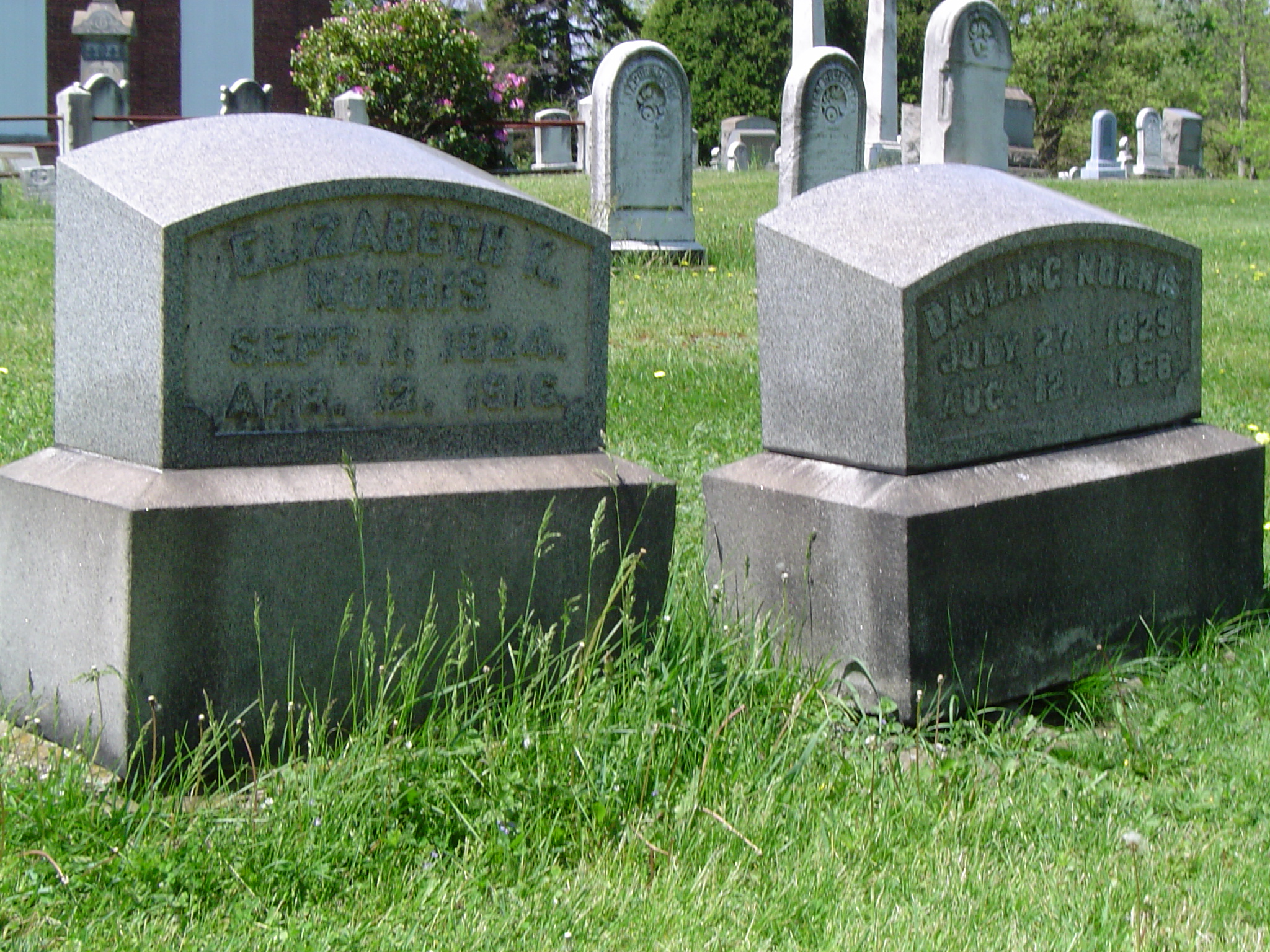 Dowling (Dauling) Norris (1823*-1858) b & r West Deer Twp., PA (son of Robert, Jr. & Mary MacKrell Norris; Farmer; died at age 29 of "lung trouble")
-buried: Bull Creek Cemetery, WDT (See cemetery for GPS)
Elizabeth K. Brown(e) (1824-1916)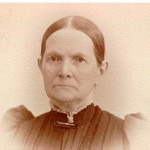 b. Philadelphia* & r. West Deer Twp (daughter of James & Annie Sim(s) Brown(e); Homemaker) died at home of daughter Mary Bryce in Pittsburgh
-cause of death: Gastritis
-buried: Bull Creek Cemetery, WDT  (See cemetery for GPS)
Married: Tarentum, PA (probably Bull Creek Presbyterian) Oct. 4, 1848
Children:
1. Robert "Robbie" James (1849-1865) died at age 16 after honorable discharge from GAR
-military: 6th Reg., Co. D (Heavy Artillary)
-buried: Bull Creek Cemetery, WDT (Inscription misread on Find-a-Grave)
2. Annie Sim(s) (1850-1922) married my great-grandfather Robert Patterson Gray
-buried: Bull Creek Cemetery, WDT
3. Mary Mackrell Pillow (1852-1940) raised and perhaps adopted by her Aunt Nancy & husband George Pillow after early death of her father. George was supposedly a wealthy engineer with no children. Mary was an accomplished still life painter & musician who attended the Washington Female Seminary. (m. glassmaker David Bryce; see separate article
-buried: Allegheny Cemetery, Pittsburgh
4. David "Davey" Brown (1853-1886) died at age 32; unmarried
-buried: Bull Creek Cemetery, WDT
5. William "Willie" Henry (1855-1876) pre-law student, died at age 21 of drowning while trying to save another swimmer in Narragansett Bay, MA/RI
-buried: Bull Creek cemetery, WDT
*Boucher lists Dowling's birthdate as 1823 while other sources say he was age 29 at his death. Elizabeth's place of birth is thought to be Philadelphia while the 1850 census declares it as Scotland.
Documentation:
John Newton Boucher, A Century & a half of Pittsburgh and her People, Vol. 3. Lewis Publishing, 1908, p. 200 (also available at GoogleBooks.com, narrative may be found in "Table of Contents: Norris")
"Dauling & Elizbeth Norris." FindaGrave.com. 12 November 2018
https://www.findagrave.com/memorial/30309800/elizabeth-k.-norris
Notes of Edna Gray, great-granddaughter
Various Member Public Family Trees & other documents. 31 December 2013
Ancestry.com
See also "Our Norris Family Tree" and Vitals
RETURN TO OUR NORRIS FAMILY TREE
RETURN TO OUR BROWN(E) FAMILY TREE
Last revised 3/11/21