(back 15 generations to Switzerland)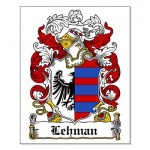 Table of Contents
(Click on first name for Vitals; spousal surname for associated tree)
Henry or Wilhelm Lehman* (1535/66 – )
Margret Blindenbach ( )
I
John George Lehman (1558 – )
Unknown ( )
I
Michael Lehman (c.1608 – )
Unknown ( )
I
George Lehman (c.1640 – )
Unknown ( )
I
Hans Godfryd/Benedict Lehman (1665 – )
Veronica? Christina Locher (c.1690 – )
I
Magdalena/Barbara Lehman (1733- )
Hannes "Indian John" Miller, Sr. (1720-1798)
I
Christian Miller, Sr. (1760-1839)
Veronica Stutzman (c.1757 – )
I
Christian "Glades" Miller, Jr. (1779-1865)
Susannah Musser# (1785-1818)
X
Elisabeth Miller* (1809 -1878)
Christian Baer, Jr. (1800-1862)
I
Abraham Baer (1834 -1896)
Sarah Miller+ (1843 -1925)
I
Franklin Baer (1862-1916)
Almira Baush (1855-1917)
I
Sarah Jane Baer (1891-1972)
Howard Pearson Miller +(1885-1969)
I
Richard Orville Miller (1920- )
Hilda Elizabeth Krause (1921-1997)
I
Susan Kay Miller (1949- )
Larry Edsel Pearce (1948- )
^
Annie Rebecca Pearce Matthew Carter Pearce
(1971- ) (1973- )
*Various spellings, including Laymen & Leman, probably related to Magdalena, the wife of Hannes "Indian John" Miller, from the Krause/Christian Miller ancestor.
+The death certificate of this Sarah indicates her parents were Jacob & Lydia Wissinger Miller. No information is available on them. Link to Christian L. Miller (1813-1891) and wife Mary, no apparent connection to our Joseph "Yost" Miller, is very uncertain. This Christian L. is a descendant of the original Christian Miller (c.1700) born in Bavaria. Research is ongoing.
#Susannah Musser (1785-1818) is an ancestor of the southern Somerset County Anabaptists who produced our Krause family.
DOCUMENTATION:
"Henry Lehman." 11 Sept. 2004. http://Freepages.genealogy.rootsweb.ancestry.com/~quick/d0187/g0000026.html#104677
"Lehman-Burke Genealogy." 12 April 2011. http://web.me.com/abacusinfo/Lehman-Burke_Family_History
Last revised 1/17/20