by
Susan Pearce
9/30/21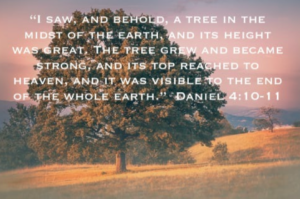 Location: Pearce driveway
Using all five senses, what is your experience of trees? How have trees enriched your life? How are they life-giving? My first real experience with trees was when I was a Girl Scout. I remember earning a badge that required me to identify trees y their leaves and bark. I was thrilled to plant an acorn in a pot, and then later plant that tree in my family's yard. All the years I lived there the tree grew to be a very tall tree. Unfortunately, my father had to eventually cut it down.
What are your favorite trees? My favorite trees are oak and maple. My father attached a swing to one of the tallest oaks in our yard. How I loved swinging there! In the summer we would have campfires in our back yard. I remember lying in my sleeping bag watching the leaves reflecting in the fire. I was also fascinated with the three shapes of the sassafras leaf, not to mention the wonderful tea its roots made! My father worked at a maple sugar camp every spring. I just loved all the tasty things that came from the sugar maples. I just loved that sugar, taffy, and syrup that came from the sap. Did I mention that I was elected the Maple Princess for my high school?
What else do you see, hear, smell, feel, or taste? I could go on and on about my experience with trees as a child, but now I will share some special "grown-up" memories. Several year ago my attention was drawn to the battle of the Somerset Pike sycamores. [LINK] My husband has meditated specifically on these magnificent creations. They are another entire story, but I want to share how special those trees are. First of all, they are VERY tall – towering over all the other trees. Their bark has many colors. Some places the bark curls loose and leaves a perfectly smooth, white surface.
What do you know and observe of God's Word and world? What do trees communicate about whom God is? About whom we are? About the human experience with God and His world? The most beautiful part about the sycamore tree is that it is one of the trees specifically mentioned in the Bible. Having one growing on my driveway makes me feel so special!
What Scriptural examples come to mind in which trees are referenced? How do they inform your thoughts on the emblematic aspects of trees?  In Luke 19:4 Zaccheus climbs a sycamore to see Jesus. In Psalm 1: 1-3 the scripture that man can be like a tree.
How might trees help you or lead you to pray? Looking at the sycamore along my driveway makes me rejoice in God's creation. Hi allows me to see Him just as He did Zaccheus.
What circumstances in your life relate to trees that you might pray about? As I think of my children, I know I can trust God to help them grow strong like the trees He provided.
What do the Scripture passages confirm and/or confront in your wondering, thinking, and/or reflecting on trees? The more I read God's Word, the deeper my roots of faith will grow.
What application does this meditation have in your life? I can trust in God, who is strong like the sycamore tree.
How long did you spend of this meditation, and what prompted you to pick this particular topic? Approximately 90 minutes. When I walk out the driveway to the mailbox, I love to see the young sycamores growing just off the road.
Related verses:
 –  "He is like a tree planted by the streams of water that yields its fruit in its season, and its leaf does not wither. In all that it does, it prospers." (Psalm 1: 3)
– "Blessed is the man who trusts in the Lord, whose trust is the Lord. He is like a tree planted by water, that sends out its roots by the stream, and does not fear when heat comes, for its leaves remain green, and is not anxious in the year of drought, for it does not cease to bear fruit." (Jeremiah 17: 7-8)
– "The visions of my head as I lay in bed were these: I saw, and behold, a tree in the midst of earth, and its height was great. The tree grew and became strong, and its top reached to heaven, and it was visible to the end of the whole earth. Its leaves were beautiful and its fruit abundant, and in it was food for all. The beasts of the field found shade under it, and the birds of the heavens lived in it's branches, and all flesh was fed from it." (Daniel 4: 10-12)
– "He Himself bore our sins in His body on the tree, that we might die to sin and live to righteousness. By His wounds your have been healed." (1 Peter 2: 24)
Return to "Meditations: Table of Contents"